My dear husband has really got the Christmas Spirit! He loves the lights, and enjoys putting them up for everyone to enjoy. Do you remember that I told you Tony would keep adding to our Christmas lights outside. Well he has added more since I lasted posted about them. I did this LO for the December quote challenge over at DSO by Lisa Joy. The picture shows the latest one that I've made of our lights. The picture only show a portion of the lights. Tony has really been working hard! People are coming up and turning around in our drive to see the lights. I was outside the other night making these pictures of the lights, and about three different carloads of families turned around. I love to see the excitement on the kids faces when they see all of the lights! :)
I also have a lot of Christmas spirit, I love to give and give and give. Well you get the picture, I have lots to give you today! Just look below.

Here is my layout of these lights.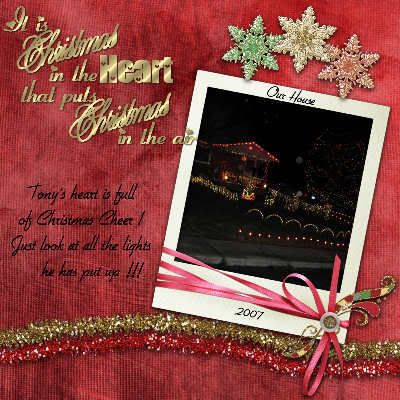 Full Credits can be seen here

I used part of the mega kit that so many of the creators have put together for everyone, the 'Christmas Around The World Kit'. The pieces that I have used in this layout all came from Kim Broedelet's part of this kit This is a great kit, you can find links to the rest of the kits from her blog. I created a QP from the above layout and would like to offer it to you here. Also have the wordart for you.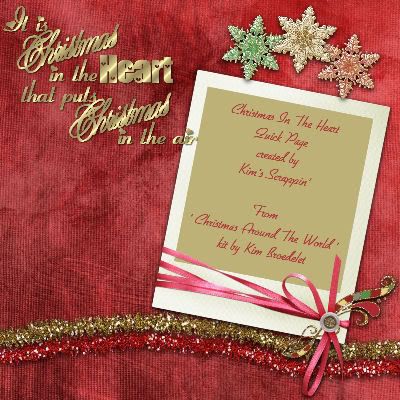 Download Christmas In The Heart QP here

Here is the wordart in gold. Drop shadow is only on the preview.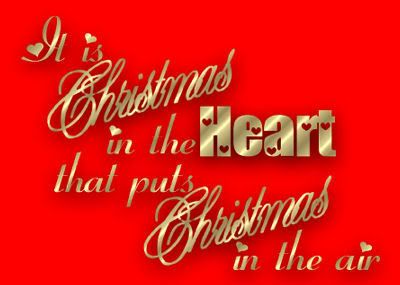 Download Christmas In The Heart - gold version wordart here

And here is the plain version for you to color anyway you want!
Drop shadow is only on the preview.



Download Christmas In The Heart - plain version here

I also have some fishing wordart for you, I know this isn't about Christmas, but I made a layout for my oldest son's scrapbook and thought that I would share the wordart with you as well. Maybe someone will have a use for it.





Download fishing wordart here

I also created a quick page for you using this wordart and Rainy's 'Fishermen' kit.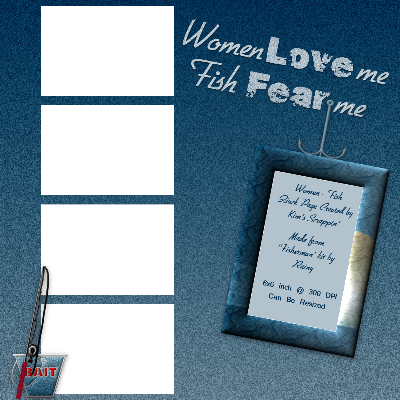 This quick page is available for download on Rainy's Biggest Fan blog here

I told ya'll I was in a very giving mood today! Have fun with all your freebies. And be good to someone today! Santa is watching you after all! :)
Kim