April has been designated as National Autism Awareness Month. What better way to forget your own problems ,then to think about someone else.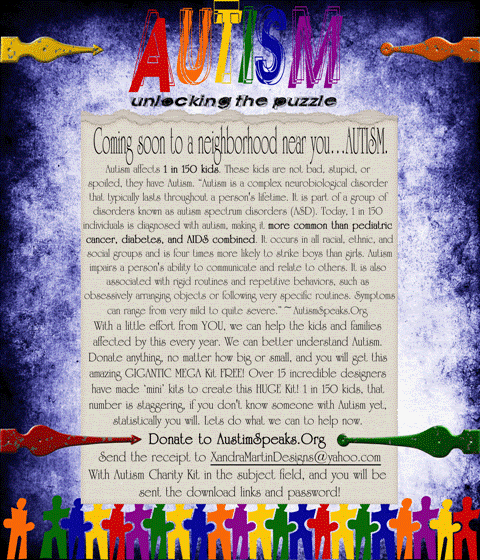 With a little effort from YOU, we can help the kids and families affected by this every year. We can better understand Autism. Donate anything, no matter how big or small, and you will get this amazing GIGANTIC MEGA Kit FREE! Over 15 incredible designers have made 'mini' kits to create this HUGE Kit! 1 in 150 kids, that number is staggering, if you don't know someone with Autism yet, statistically you will, lets do what we can to help now.
If you donate $5.00 or more you will also get a Add-On Kit along with some QPs and Templates.

I've created a part of this MEGA Kit that you can get just by donating any amount, no matter how big or small, to AutismSpeaks.Org then send an email to XandraMartinDesigns with your reciept to get the links and passwords. Make sure to put Autsim Charity Kit in the subject field so your email dosen't get misplaced.

Here is a preview of my part of this mega kit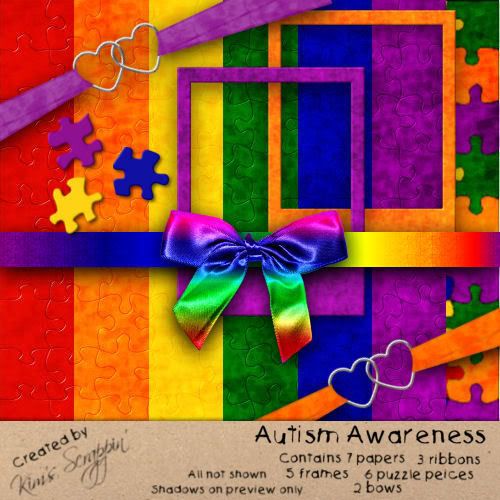 I've also created a new kit for the April Design A Kit over at MSS. I love these colors and had fun playing with them.



Download The Heart Is A Bloom here

Quote For The Day...

If you want others to be happy, practice compassion.
If you want to be happy, practice compassion.
~Dalai Lama