Just popping in to share some GORGEOUS quick pages that Kat has made to share with everyone using the Faded Memories kits. Kat is also know as TragedyScrapinAnne who is the main layout designer at Keepsake Creators.  She always creates such beautiful layouts and quick pages. Thanks again Kat for sharing these and allowing me to share them with everyone.
Faded Memories, which was created for the Jan '09 color challenge at DSO that is hosted by Kim B , has been a popular kit. I'd like to take a minute and thank everyone who has left comments and/or shared their layouts using this kit (both parts). And if you haven't already done so, may I suggest that you add your layout using this kit to the gallery at DSO, and post a link in the thread for the Color challenge, Kim has a beautiful posting bonus that you get for the challenge.  Plus there are several more beautiful kits there by other designers using the same color scheme. But HURRY as you only have until the end of January for this challenge!!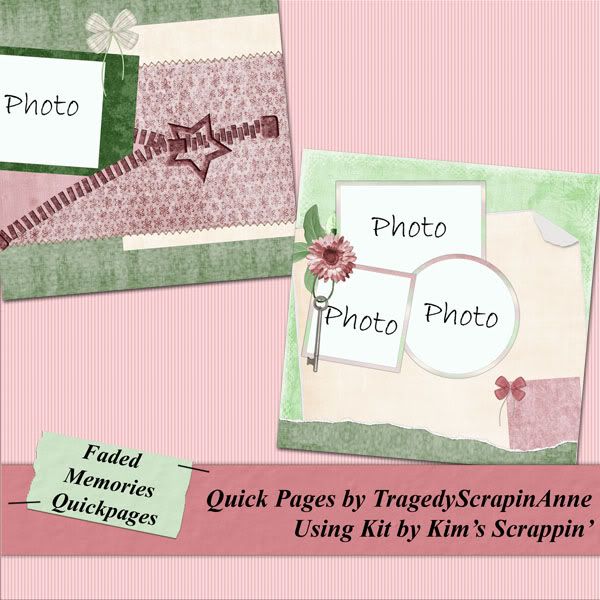 Download these QP's here
If you missed the Faded Memories kits part 1 and 2 you can find them in these past post, part one here and part two here. 
Have a scrap-happy day,